Remembering our founder, Dr. Phyllis Levenstein
---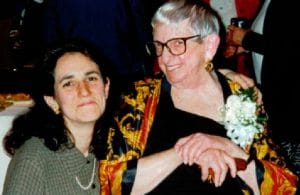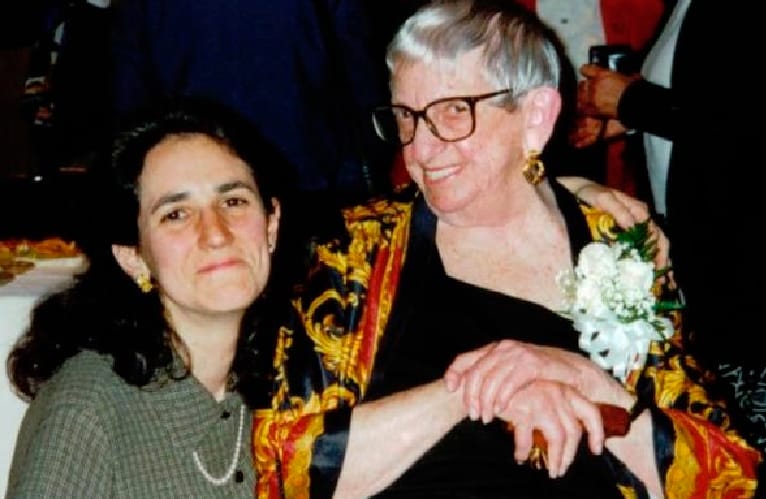 Pictured above: PCHP CEO Sarah Walzer with Founder Phyllis Levenstein in 2005
Those of us who work with the Parent-Child Home Program are grateful every day for the vision and dedication of Dr. Phyllis Levenstein, but today, on what would have been her 100th birthday, we should all take a moment to celebrate the life and legacy the founder of PCHP.
Dr. Levenstein's work began when a friend asked her "Why do poor children so often fare unsuccessfully in school and not graduate?" Dr. Levenstein took this question to heart.  She was convinced that support early on could prepare children and their families for school success. In 1965, focusing on parent-child interaction as the key to the developing language, early literacy, and school readiness skills, she developed the first pilot of the Parent-Child Home Program (PCHP).
Dr. Levenstein was one of the giants in the field of early childhood education. She based PCHP on her knowledge of early childhood development theory and a deep understanding of people. She recognized that every parent wants to do what is best for their children, and that if you provide families with the tools and knowledge to do this in a non-threatening, respectful way they will embrace this approach. Because of PCHP, as she developed it, tens of thousands of families have now discovered the joy of reading, playing, and talking with their children and prepared their children to enter school ready to succeed.
For forty years, Dr. Levenstein lived the Program. She trained many generations of PCHP staff, and was passionately involved in and attentive to the Program until her death, continuing to examine and re-examine and evaluate and re-evaluate. In May of 2005, just days before she passed away, Dr. Levenstein spoke at PCHP's 40th anniversary celebration and eagerly participated in a workshop on guiding Early Literacy Specialists, sharing her 40 years of Program wisdom and experience with others.
I was fortunate to have the opportunity to work alongside Phyllis, and even shared an office with her for my first six months working for PCHP. She taught me so much not only about early childhood development, parent-child interaction, and school readiness, and why this model is designed the way it is and has continued to work so powerfully for 50 years, but also about commitment to a goal and making the world a better place.
So many others share my awe for and debt to Phyllis.  As former Cambridge, MA PCHP Coordinator Ellen Grant Valade notes "Dr. Phyllis Levenstein was and remains my hero. My admiration has grown continuously as I watched her tireless efforts to help the world's children through what, I have come to believe, is the most powerful and natural way to influence children, through modeling and encouraging the positive and verbal attention of their parents."
Without Dr. Levenstein's commitment and endless energy, PCHP would not exist today. She believed in the Program and stuck with it even when almost all the public funding disappeared in the politics of the early 1980s. She knew how important it was to give under-resourced children and their parents the opportunity to enter school ready to succeed. She knew that if children were successful when they entered school, the odds were that they would go on to graduate from high school and lead successful and productive lives. And she was right, 50 years after she first piloted the Program, PCHP is going strong with a legacy of amazing high school and college graduates now serving their communities as teachers, police officers, lawyers, soldiers, and, of course, parents.
The Parent-Child Home Program continues to remember and honor Phyllis's memory by continuing to expand to reach more families, conduct ongoing research, and maintain the quality and ethical standards of the Program she created. The PCHP family, our board, our staff and families across the country remember and thank Phyllis Levenstein today.
SHARE