Help Us Build Brighter Futures
When you donate ParentChild+, you're directly helping us in closing the achievement gap for vulnerable, low-income families. We couldn't do this without the generous help of our supporters.
Our Commitment to Our Donors
We do not sell, share or trade our donors' names or personal information with any other entity, nor send mailings to our donors on behalf of other organizations.
This policy applies to all information received by ParentChild+, both online and offline as well as any electronic, written, or oral communications.
To the extent any donations are processed through a third-party service provider, our donors' information will only be used for purposes necessary to process the donation.
DONATE
Our Events
Throughout the year, ParentChild+ hosts workshops, conferences, and fundraising events for participants and supporters of our organization. For a complete list of our upcoming events and information on how to attend, click below!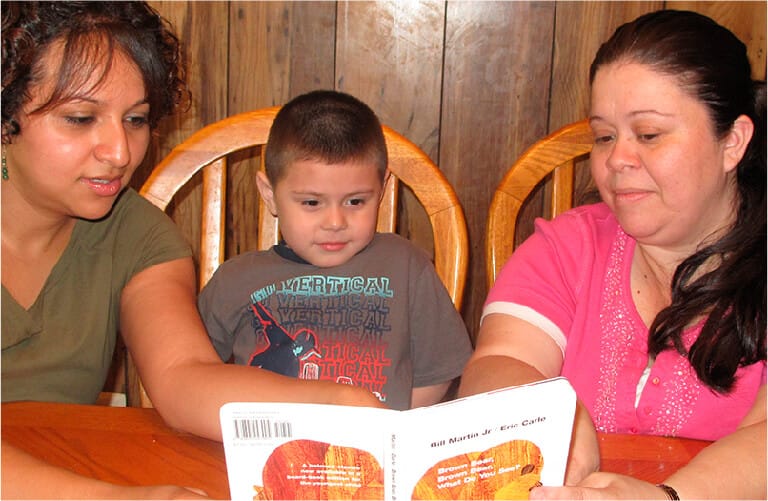 Start a ParentChild+ in Your Community
If there currently isn't a ParentChild+ location near you, we make it possible to start a local program in your own community. Click below to learn how you can bring our proven outcomes to the families in your neighborhood.
Start a ParentChild+ in Your Community
Volunteer with ParentChild+
Looking for a volunteer opportunity? If you're passionate about what we do, please contact us and we'll get back to you as soon as possible.
Internship Opening >
Spread The Word
Want to keep in touch? You can find ParentChild+ on social media, where you can help us share our message and mission with others.