Help Us Build Brighter Futures
When you donate ParentChild+, you're directly helping us in closing the achievement gap for vulnerable, low-income families. We couldn't do this without the generous help of our supporters.
Other Ways to Give
Give By Check
Please make checks payable to ParentChild+ and mail them to
163B Mineola Boulevard,
Mineola, NY 11501
Give Through Work
If your employer has a corporate giving campaign, you can select or recommend support for ParentChild+ through your employer.
Corporate Matching
If your employer has a corporate matching program, your donation to ParentChild+ can go even further. We are happy to provide any necessary documentation to certify receipt of your donation.
For questions about workplace giving, please contact Terri Kemp Zielenski at tkempzielenski@parentchildplus.org  or 516-883-7480.
Donate Through United Way
Anyone who donates through a United Way anywhere in the US, can designate their donation for ParentChild+ (listed as Parent-Child Home Program in the United Way directory). Please contact Terri Kemp Zielenski at tkempzielenski@parentchildplus.org or 516-883-7480 for more information.
New York State Employees
ParentChild+ participates in SEFA. State employees may give to any of the participating charities through payroll deduction or a one-time gift. If you are a New York State employee, we greatly appreciate you choosing ParentChild+ as your SEFA partner! ParentChild+, listed as the Parent-Child Home Program, is SEFA number is 999 – 00340.
Security Donations
Donations of appreciated stock are easy to make through ParentChild+'s brokerage account. Donors can generally deduct the current fair market value of security donations and not pay taxes on the appreciation.
Please contact Terri Kemp Zielenski at tkempzielenski@parentchildplus.org or at 516-883-7480 for more information.
Amazon.com Purchases
There is no cost to you. 0.5% of eligible purchases are donated (applies to nearly everything on Amazon), and no maximum payout to ParentChild+. Win-win!
Deferred Gifts and Bequests
Bequests or deferred gifts are an important source of support for ParentChild+. Bequests can be made in several ways.
You can provide that a specific dollar amount (for example, 10,000), a specific percentage (for example, 5%), or a remainder share of your estate will be donated to ParentChild+.
You can designate that a specific asset pass to ParentChild+ (such as securities or an IRA). IRAs can pass directly to the organization.
Bequests can also be made in memory/honor of a person, and we would be happy to suggest ways to ensure proper recognition.
Should you choose any of these options, please make sure you properly identify ParentChild+. Please contact Terri Kemp Zielenski at tkempzielenski@parentchildplus.org or 516-883-7480. Please click here for a complete list of options.
ParentChild+
New York City Fund
To directly support ParentChild+'s work in New York City, please make your donation here.
Our Commitment to Our Donors
We do not sell, share or trade our donors' names or personal information with any other entity, nor send mailings to our donors on behalf of other organizations.
This policy applies to all information received by ParentChild+, both online and offline as well as any electronic, written, or oral communications.
To the extent any donations are processed through a third-party service provider, our donors' information will only be used for purposes necessary to process the donation.
DONATE
Our Events
Throughout the year, ParentChild+ hosts workshops, conferences, and fundraising events for participants and supporters of our organization. For a complete list of our upcoming events and information on how to attend, click below!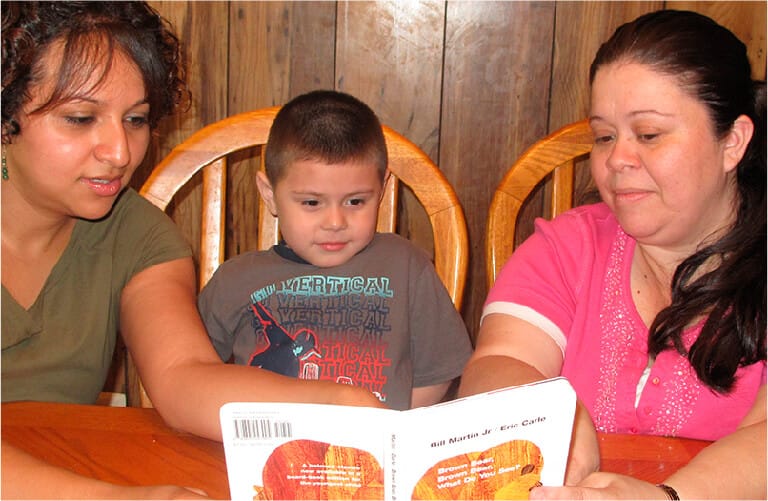 Start a ParentChild+ in Your Community
If there currently isn't a ParentChild+ location near you, we make it possible to start a local program in your own community. Click below to learn how you can bring our proven outcomes to the families in your neighborhood.
Start a ParentChild+ in Your Community
Volunteer with ParentChild+
Looking for a volunteer opportunity? If you're passionate about what we do, please contact us and we'll get back to you as soon as possible.
Internship Opening >
Spread The Word
Want to keep in touch? You can find ParentChild+ on social media, where you can help us share our message and mission with others.