Our Purpose
Our mission is to ensure that all children regardless of their race, socio-economic status, or zip code have equal possibilities from the start.
We work with families, caregivers, and communities to support not only early literacy and school readiness, but early opportunities.
It isn't as easy as ABC. It is hard work. It is crucial work. We are inspired by the thought that the more we work together now to level the playing field, the closer we get to an equitable future for all children.
Our mission is urgent. Join us in ensuring that all of our children have equal possibilities from the start.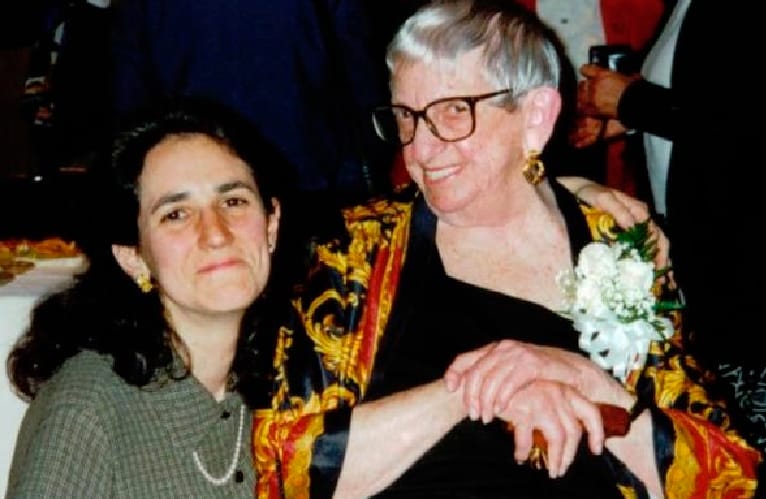 Our Story
In the early 1960s, Dr. Phyllis Levenstein (August 23, 1916 – May 28, 2005), an educational psychologist studying at Columbia University, was asked to develop a program for families that would increase the number of high school graduates. After extensive research, she concluded that the most effective intervention would be to reach out to children before they even entered school. In fact, she determined that dropout prevention must begin with parents and in the home environment. Armed with this information, Dr. Levenstein developed the model for ParentChild+ (originally called The Mother-Child Home Program).
Read More
Our Story
In the mid-1960s Dr. Phyllis Levenstein, an educational psychologist and social worker was asked by a family service organization on Long Island to develop a program that would reduce the growing number of high school dropouts.
Based on growing research on the importance of the early years for developing critical language and early literacy skills and the value of parent-child interaction for building these skills, Dr. Levenstein decided to focus on working with families when their children were two and three.
Dr. Levenstein developed the ParentChild+ model (originally called the Verbal Interaction Project and the Mother-Child Home Program), which took a revolutionary new approach: reaching children and their parents at home, before they even enter school.
She designed the program to address four factors key to ensuring school success—and essential to giving children and their families the opportunity to thrive.
Increases school readiness and school success
Supporting reading and play activities in the home
Building language, literacy, and learning-rich home environments
Supporting the development of social-emotional skills so children enter school ready to be successful students.
Dr. Levenstein tested an array of variables while creating the program, including the number and duration of visits, giving families educational materials versus lending them, and one cycle vs. two. Through research and evaluation, she identified the most effective approach, which is the same key program elements implemented at all ParentChild+ sites today.
After a piloting and research phase, ParentChild+ was established as an independent nonprofit organization in 1979 to assist underserved communities replicate and expand Dr. Levenstein's model. With our international network of sites, ParentChild+ reaches the hardest to reach, most isolated, under-resourced families in urban, suburban, and rural communities. Working with our local partner agencies, we carefully monitor the quality and impact of the Program in these communities.
Evaluating and tracking our impact is central to our work. Our data continues to demonstrate that ParentChild+:
Increases school readiness
Decreases the need for special education
Significantly improves high school graduation rates.
ParentChild+ has reached over 70,000 families since it was founded and serves more than 7,000 families each year.
Our Partners
ParentChild+ is able to grow, thrive, and innovate due to the generous support of and rich collaboration with a wonderful, diverse array of partners in the US and overseas.
See Our Partners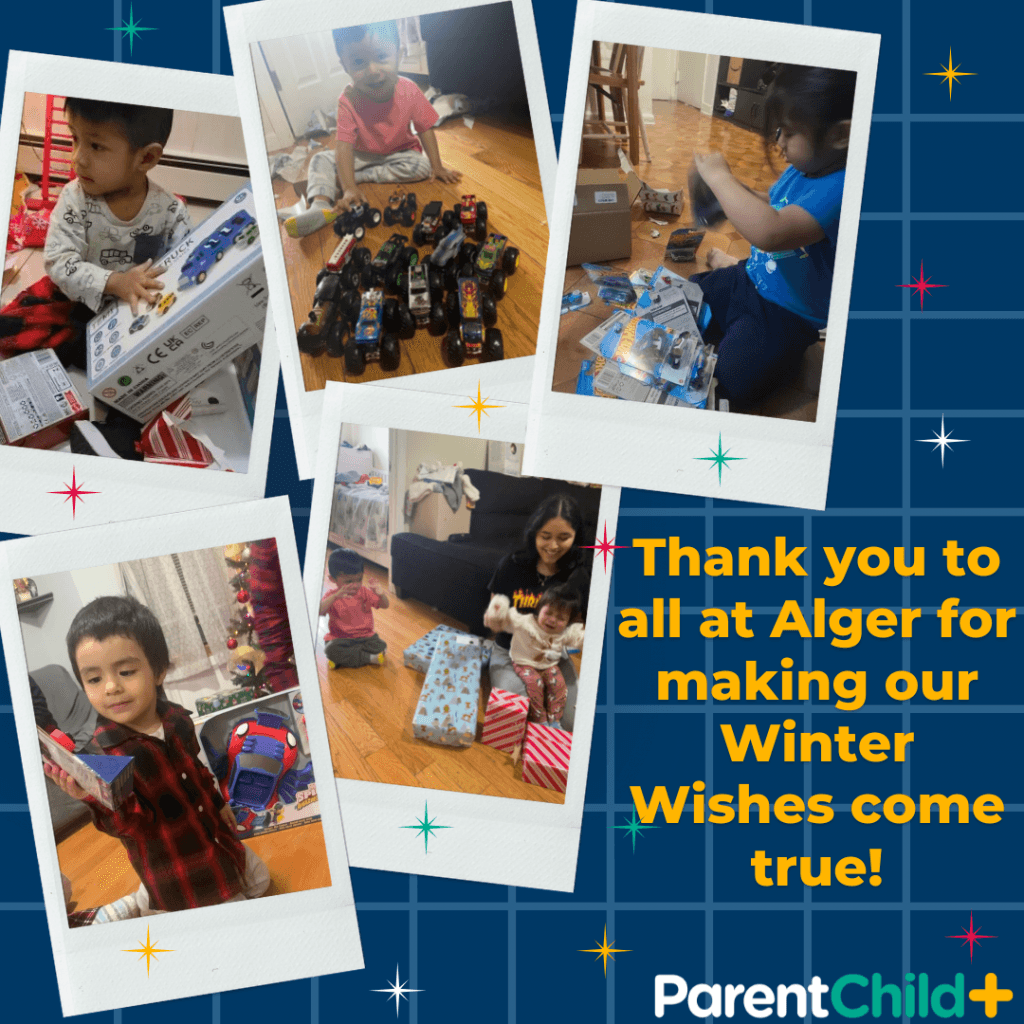 James M. Molloy
President
Citi
New York, NY
Marlene M. Motyka
1st Vice President
Deloitte Transactions & Business Analytics, LLP
Parsippany, NJ
Blake Hallinan
2nd Vice President
Bank of America
New York, NY
Thomas Powers
Treasurer
Mosaic Real Estate Investors
Tara Murphy
Secretary
Consultant, Commonwealth of MA Executive Office of Health and Human Services
Boston, MA
Joshua Schwartz
Member-at-large
East Wind Advisors, LLC
New York, NY
Stephan Oppenheimer
Member-at-large
Pontalba Capital
New York, NY
Barry A. Berman
NexPet Retailer Co-op; Grandma Mae's Country Naturals, LLC
New York, NY
Stanley W. Butterfass
ButterfassPepe Group
Franklin Lakes, NJ
Christine Choi
Edward Jones
Arlington, VA
Charles L. Butts
Former Ohio State Senator
Cleveland, OH
Brenda Di Leo
Deloitte & Touche, LLP
New York, NY
Julian Gomez
Sojitz Corporation of America, Inc.
New York, NY
Edward Kimotho
Charlesbank Capital Partners
New York, NY
Howard Landsberg
WeiserMazars, LLP
New York, NY
Bob Lavoie
The Boston Consulting Group
New York, NY
Alex Lentz
Barclays
New York, NY
Chrishana M. Lloyd
Child Trends, Early Childhood Development
New Jersey
Nirav H. Mehta
PricewaterhouseCoopers Advisory Services LLC
Washington, DC
Hardik Shah
JPMorgan Chase
New York, NY
Danielle Sirianni
Artemis Strategies
New York, NY
Tai Chang Terry
New York, NY
Kristian M. Whalen
Platte River Equity
Denver, CO
Tanya Zaben
Tanya Zaben Design
New York, NY
Kori Bardige
Learning Circle Consulting
Roy E. Belson
Former Superintendent, Medford Public Schools
Dr. William Cameron
Pittsfield School Committee Member; former Superintendent, Central Berkshire Regional School District & Salem Public Schools
Dr. Chad d'Entremont
Rennie Center for Education Research and Policy
Dr. Jake Eberwein
Former Superintendent, Lee and Pittsfield Public Schools
Jennifer Flanagan
Former State Representative and State Senator from Northern Worcester County
Sally C. Fuller
Retired Director of Reading Success by 4th Grade Initiative, Irene E. & George A. Davis Foundation
Hanna Gebretensae
Director, Eliot-Pearson Children's School, Tufts University
Dr. David Magnani
Former Asst. Vice Chancellor for Corporate & Foundation Relations at UMass-Boston
Joyce Parent
Former Salem ParentChild+ Coordinator
Marta T. Rosa
President, MTR Consulting Services
Dr. Catherine Snow
Patricia Albjerg Graham Professor of Education, Harvard Graduate School of Education
Dr. Brendan Walsh
Former Salem School Committee Member; Former Salem Public Schools Title I Director
Alex Diaz
Girl Scouts of Northern California
Kara Dukakis
Tipping Point
Kate Schwass
GreenLight Fund
Michelle Torgerson
Raising A Reader
Kristin Valentine
24 Seven Talent
Zazi Villarreal
Catholic Charities
Darnetta Arce
Brewerytown Sharswood NAC
Donna Bullock
State Representative
Joy Diljohn
School District of Philadelphia
Anne Gemmell
Future Works Alliance PHL
Makeeda Holley
Philadelphia Housing Authority
Voffee Jabateh
African Cultural Alliance of North America
Judy Johnson
IAL Building Bridges with Books
Salma K. Khan
Philadelphia School Partnership
Anita Kellerman Kulick
Educating Communities for Parenting
Meredith Matone
PolicyLab at the Children's Hostpital of Philadelphia
Christa Rossi, M.Ed
Temple University, College of Education
Dr. Sara Shuman
Puentes De Salud
Nefertiri Sickout
Mayor's Office of Diversity and Inclusion
Maria Walker
Drexel University, University and Community Partnerships
Oni Ricards Waritay
African Family Health Organization
Joe Willard
People's Emergency Center
Our Financials
ParentChild+ is one of a small number of charities that has received nine consecutive 4-star ratings from Charity Navigator!
IRS Form 990 >
Financial Audit >
Get in Touch!
Interested in learning more about ParentChild+? Fill out the contact form with any questions or comments, and we'll get back to you as soon as possible.
National Center
242 West 30th Street, Suite 1100
New York, NY 10001
info@parentchildplus.org
516.883.7480
We look forward to hearing from you!