India
---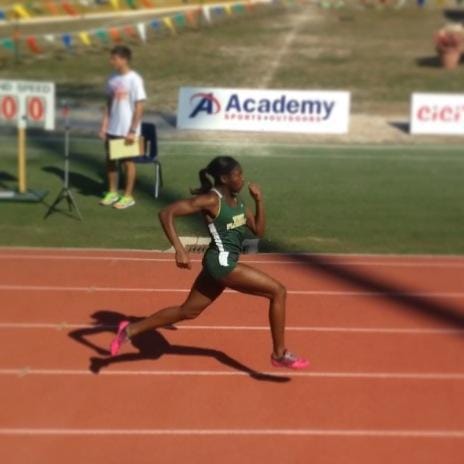 From 1998-1999, India Brown participated in ParentChild+ Florence, South Carolina. In 2014, her Early Learning Specialist, Berta Turner, saw an article in their local newspaper with her photograph: India had signed a letter of intent to run track at North Carolina A & T State University. Today, India is a freshman in college and embarking on an amazing new adventure.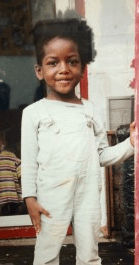 India remembers their Early Learning Specialist, Berta, bringing a new book or educational toy each week, and believes that reading with her mother, and their time together working with Berta, helped her feel very comfortable on her first day of kindergarten. "I liked the visual learning," India recalls, "I specifically remember playing with the farmhouse and using it to practice naming animals, animal sounds, colors, and numbers. I loved that farmhouse!"
India continues to love reading, and is currently reading The Fault in Our Stars. India has been an honors student throughout her schooling, and her mother and father remained very involved in her education: "My mother always said I had to keep good grades… a C or higher," India laughed, "But, I always told myself I had to make a B or higher. It's important for me to make good grades." In high school, India was a Beta Club member. "For Beta Club you have to have a 4.0 GPA or higher, and you have to volunteer and do community service," India explained. "I volunteered with senior citizens and helped out each year at the South Carolina Pecan Festival."
India is also a true scholar-athlete. She started playing sports in the fourth grade, running track and playing basketball. She was a two-time "All American" in track, placed 2nd in the 2012 Junior Olympics, and was 2nd three years in a row at the SC state track meets, and still made time for her studies. "I would have early dismissal as a senior, and I would always use that time to do my school work," said India. "I didn't want to fall behind on my grades, so I had to work extra hard to balance school work and track practice."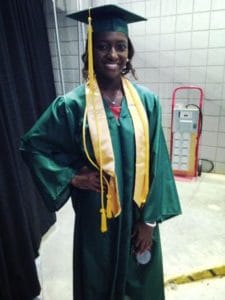 India graduated with honors from West Florence High School in Florence, SC in 2014 with a 4.1 GPA. She earned a scholarship to North Carolina A & T State University in Greensboro, NC to run track, and plans to major in Clinical Psychology. "My high school graduation was unbelievable because it was also my mom's birthday. She was so excited and proud of me. It was really awesome."
India is currently all settled into her new dorm room. She's living in an apartment with girls from her track team and plans on working extra hard to succeed in college. "I'm most looking forward to getting my Bachelor's degree and to getting better and better at track. Hopefully someday I'll have an endorsement from Nike," she laughed. "But, no matter what, I'm definitely going to finish my degree."
Update 01/2017
India has been on the Dean's List since her first semester at NC A&T University. She's currently a junior and is expecting to graduate in May of 2018. India is majoring in psychology, and is still active on the track team. She even went to the NCAA Division Championship last year! India plans to continue on to Graduate School after college, to major in Clinical Psychology.
SHARE