Alvarene
---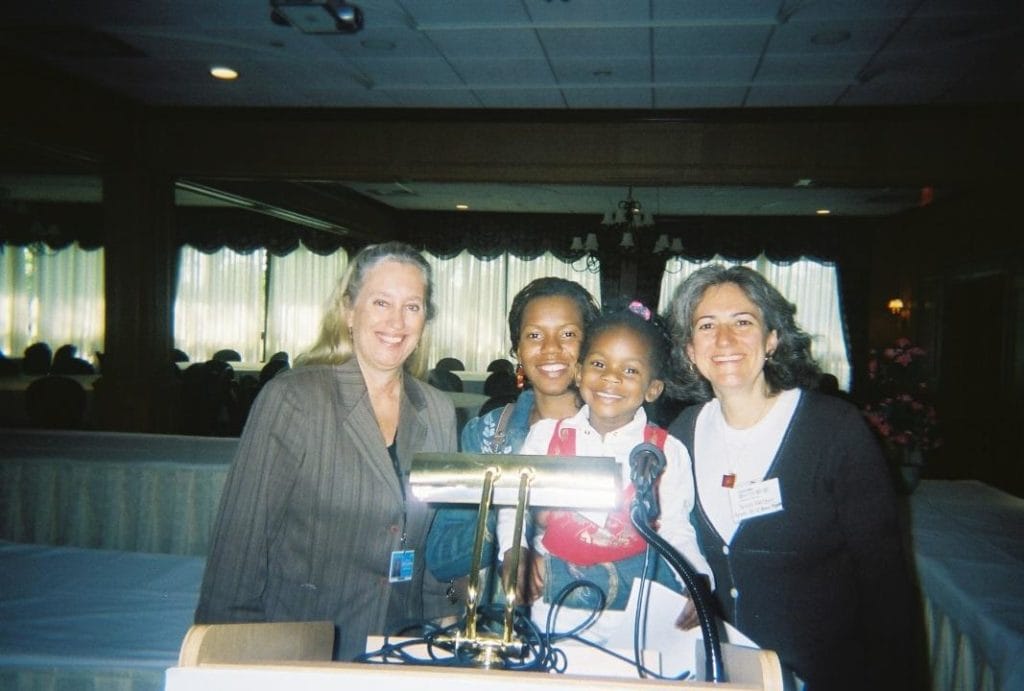 Alvarene Godwin pictured above holding her daughter, Vaylisha, with ParentChild+ Site Coordinator, Sarah Benjamin, and ParentChild+ CEO, Sarah Walzer.
When Alvarene Godwin discovered ParentChild+ in 2001, she was living in a shelter on Long Island with her three daughters. Her husband was incarcerated at the time and her own immigration issues and lack of a driver's license made it very challenging for Alvarene to find work and support her family.  
Despite significant life challenges, Alvarene remained determined to work hard and help her children learn.  She enrolled in ParentChild+ and actively participated in the visits. ParentChild+ staff was eager to support this dedicated young mother and her children in any way that they could.  With advocacy help from her local ParentChild+ site, Alvarene was able to become a U.S. citizen and move her family to New York City. She then enrolled in school and received her certification as a Home Health Aide.  Alvarene now works for a Home Health Aide organization and is thrilled to report that all of her children are doing well in school and life. Her story is just one of many successes that ParentChild+ is proud to be a part of.  
SHARE