Malaki
---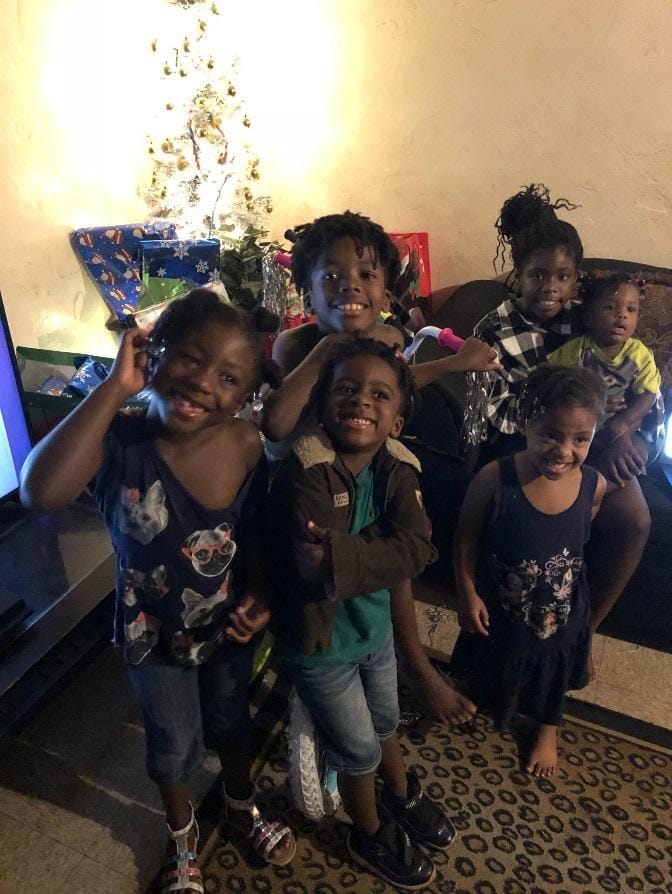 When Site Coordinator Beryl first visited Malaki's family to conduct an intake and assessment, she was not there to see Malaki, but rather his sister who had just turned 3 ½ years old. Unfortunately, his sister had just passed the cutoff age for ParentChild+ enrollment. However, his mom and Beryl realized that Malaki age 2 could enroll.
In the beginning, Malaki was quiet, shy, and not yet exposed to a lot of early learning concepts. Mom had just given birth to her 5th child and was taking online classes to become a substitute teacher. Despite her busy schedule, she maintained her commitment to the Program and was consistent with keeping home session appointments. At one point, Mom did decide to drop the online classes, but she never once considered dropping out of ParentChild+.
Mom was truly impressed with the steady progress Malaki had made because of the Program. By the time he graduated, Malaki had become much more talkative, was speaking in long sentences, and had mastered all his basic concepts. He was definitely ahead of his age at the end of the Program.
But what stood out the most to Beryl was what she heard when she stopped by Malaki's house recently to complete the family's registration form for the Back to School Bash. It had now been 7 months since he graduated from the Program and Mom was excited to see Beryl. She immediately started recounting everything that had occurred since Beryl's last visit with the family.
Mom was beaming with pride as she recounted how Malaki has developed an obsession with books and has become very studious. In fact, ever since the family graduated from the Program, Malaki has been begging his parents to take him to school and he does nothing but read books all day. He told his parents that he did not want to stay home and that he wanted to spend the day reading and learning. Mom had never planned to enroll any of her children in a daycare or preschool but was so delighted about Malaki's enthusiasm that she went ahead and placed him in a full-time preschool over the summer.
She went on to say that the school gives him homework every day – which he makes his priority as soon as he gets home. Mom says he will actually forego playing outside with his siblings just to finish his homework. She also says that he refuses to miss a day of school – even when the family has fun plans for the day. Mom and Dad are just beside themselves and credit the Program for his obsession with learning.
SHARE