Jose and Joe
---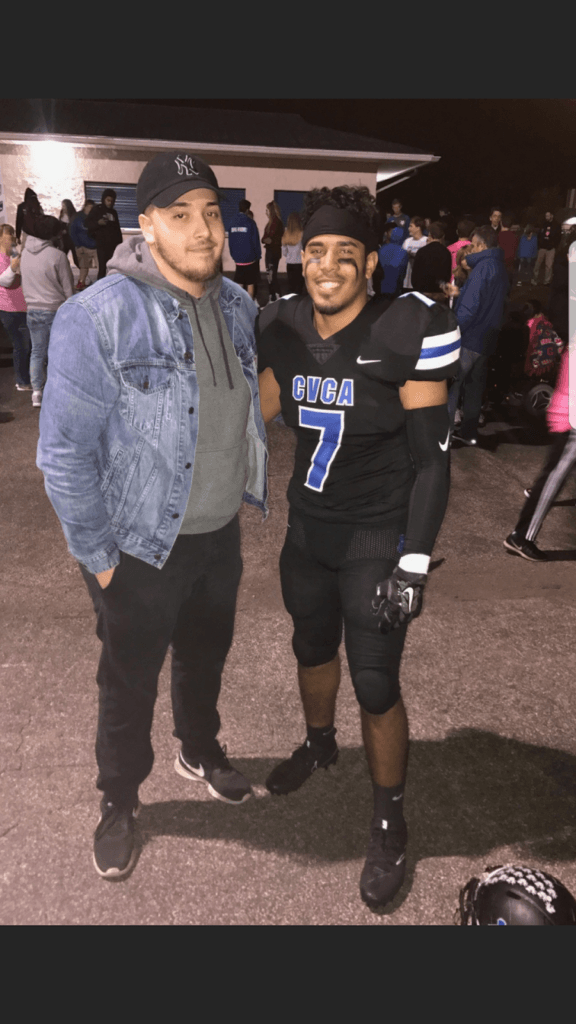 "It inspired me to do better and more for the betterment of myself and my children."
–Melinda Phillips, ParentChild+ Mother
In 2003, Melinda Phillips was a young mother living in Cleveland, Ohio. She had two sons under 5 years old and was struggling with the unexpected death of her children's father. She did not have any parenting experience, especially from an educational perspective, and had only her mom to turn to for help. Then she became a part of ParentChild+ and an Early Learning Specialist entered her life.
Her two boys, Jose and Joe, were both very young when they started their ParentChild+ visits. Jose was very quiet and kept to himself. He didn't interact with other children. Joe stuttered, and it took him a long time to reply to people. He would get upset if someone did not understand what he was saying.
Through the ParentChild+ visits, Melinda says that she "became a parent who started to see the importance of educating my boys." She learned how to interact with her sons through reading aloud and began to notice a difference in both of them. She saw Jose's growing interest in reading books, and that Joe started expressing himself in pictures and that his speech became clearer. She said the experience "inspired me to do better and more for the betterment of myself and my children."
Melinda describes her Early Learning Specialist as "respectful and non-judgmental" and says that she was always in a good mood and was excited to start working with the boys. She remembers," sometimes I would come home from work, or from picking the kids up from daycare, grocery shopping, etc. and I would be feeling exhausted, but she would come and interact with my boys with a joy, which on many occasions, turned my whole mood from a negative to a positive."
Jose, now 19, is a college student taking classes in psychology and has a part-time job. Joe is 17 and will be graduating from the same private high school that Jose attended. He plays football and wrestles, just like his older brother, and is planning on attending college after he graduates.
Melinda is now married with two more children, and says that she was able to bring everthing she learned throughout the PCHP home visits to her two daughters. She is now a proud college graduate with an Associate of Arts degree in Biblical Studies and a Bachelor of Science in Psychology and Ethics, and is currently completing her Master's of Science in Counseling. Melinda says ParentChild+ had "a positive impact on my life and my children" and that she was then able to be "an inspiration to others. It made me realize that I did not have to be where I was at the rest of my life." She says the Program helped her realize that she could make a better life for herself and her children.
SHARE