Alexandra
---
Alexandra was only eighteen years old when she had her son Juan.  As a young mother, she enrolled in the Salem, MA ParentChild+. Right from the beginning, Alexandra admired the patience of their Early Learning Specialist, Cheryl.  It was a trait that Alexandra quickly brought into her own parenting.
"I loved my experience because I taught my son all in Spanish since he was born," says Alexandra.  When Cheryl first began coming to the house, Alexandra had to translate for Juan. However, by the end of the Program, Alexandra didn't have to translate everything anymore, just little things here and there.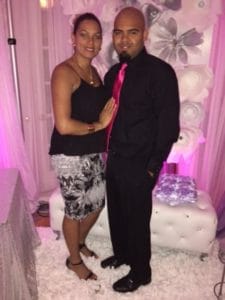 Juan and Alexandra had a strong relationship with Cheryl. Toward the end of their time in the Program, Alexandra had her daughter. Cheryl came over with a gift and a card for the baby, something Alexandra still remembers!  
After Juan and Alexandra completed the Program, Alexandra started working as a home visitor for ParentChild+.  She subsequently moved on to her position at the Salem Housing Authority, but to this day she still recommends people participate in and work for the ParentChild+.  In fact, today, her cousin's son, who is also Alexandra's godson, is enrolled in ParentChild+!
Today, Alexandra is celebrating fifteen years of working at the Salem Housing Authority.  She still sees some of the ParentChild+ participants she visited in the area. One of the families she worked with has become deeply connected to both ParentChild+ and Alexandra; the mother went on to work for ParentChild+, and the daughter became Alexandra's daughter's best friend!
"I have a lot of wonderful memories in the Program. I love the Program. I really do. I saw the change after we did the Program." – Alexandra  
SHARE