Sueann
---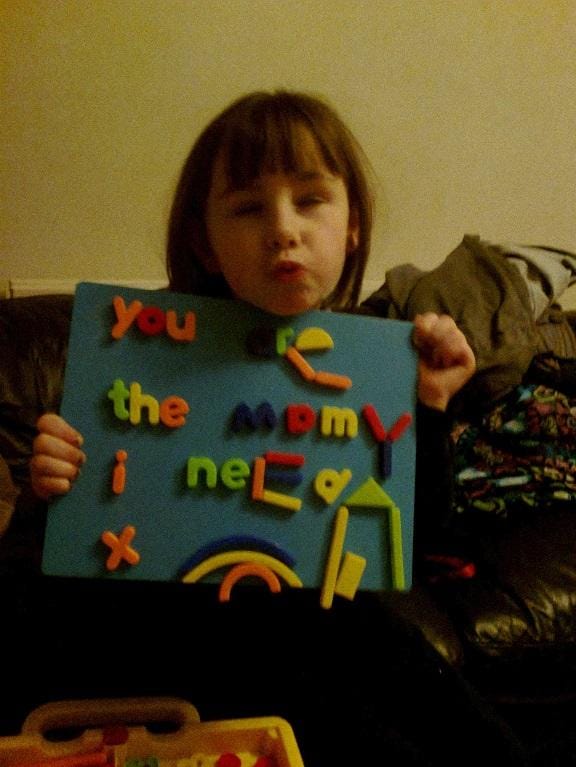 Sueann and her daughter, Rowan, enrolled in the Dublin ParentChild+ in 2009 through the National College of Ireland. When Sueann learned about ParentChild+ through a teacher at one of the childcare facilities in Dublin, she was "impressed by ParentChild+ child-focused nature", and thought it would be a great opportunity to expose Rowan, who was very shy, to additional social situations and quality educational experiences.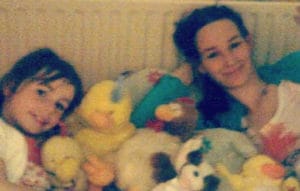 From the start, Sueann loved the Program's approach. "Usually when there are two adults in the room, they start chatting and the child is left to their own devices," said Sueann. "But the Early Learning Specialist made it clear from the beginning that the visits were about spending quality time with Rowan." The visits were not only educational, but they also presented a regular opportunity for Sueann to bond with her daughter, and they soon settled into a comfortable home-visiting routine.
After only a few weeks Sueann noticed the positive effects of the Program. Rowan was no longer as shy; she looked forward to the home visits and the time she spent with her mother and Early Learning Specialist. She memorized the days of the week that the home visits would take place and, if her friends wanted to play during that time, she would ask them to come back later.
"Rowan would run and fetch her books when the visitor knocked at the door," says Sueann. "I loved that she was getting new, age appropriate books and toys that caught her imagination, and engaged her all week long. She even continued to play and read after the home visitor left!"
Rowan loved playing with the doctor's case and making music with the instruments the Early Learning Specialist provided. She giggled every time she read her favorite book, "10 Scary Monsters" and began to talk about the behaviors of characters in the books she was reading, like the monkeys who steal hats in "Caps for Sale." Sueann explained that these books encouraged them to discuss right from wrong and helped Rowan develop morals.
Today, Rowan is doing brilliantly in school. She won the 'Pupil of the Year' award last year. Sueann sees a notable difference in Rowan's vocabulary and ability to express herself, and she is impressed by her daughter's ability to complete puzzles and recognize colors and shapes. Rowan is still excited about reading and loves reading Ronald Dahl books. She looks forward to trips to the library with Sueann, and delights in using her very own library card to check out a new book each week.
ParentChild+ encouraged Sueann to pursue a career in early childhood education. She completed the FETAC- Level 5, a series of training courses that enable her to work with young children and their families in an early childhood care and educational setting. Sueann also notes that the Program strengthened her relationship with Rowan. "I learned to be patient and encourage participation in daily activities," Sueann explains. "We both look forward to one-on-one time in the evenings where we snuggle up on the sofa and read our books."
SHARE