Demario
---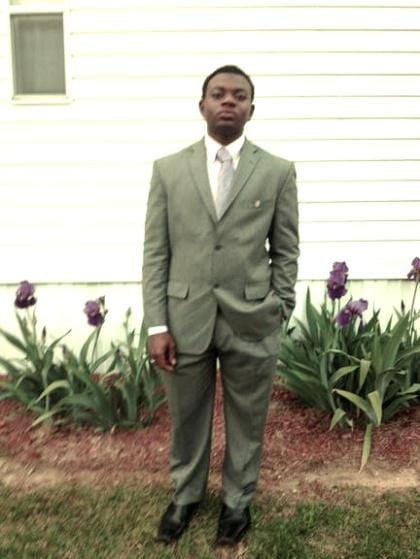 My name is Demario Demetrist Kitt, the son of Herbert and Jacqueline Kitt.  I am proud to say that I was one of the first students to participate in the Dorchester School District #4 ParentChild+.  
At the age of two, the first few visits were a challenge for Mrs. Delores Footman to get me, a two-year-old, to pay attention for five minutes out of thirty. However, after becoming used to the schedule, the thirty minutes seemed to pass as if they were only five minutes because we would have so much fun reading and playing with the really neat books and toys, she would bring me each week.  My family and I sincerely believe the early educational investment made in me through the ParentChild+ has greatly impacted my life.
Throughout my elementary and middle school years, I always excelled in the classroom.  Currently, I am a senior at Woodland High School. I am a member of the National Honor Society, captain of the school's very FIRST Robotics Team 4083 – The IRON WOLVERINES, and a member of the marching/concert band.  I have also served as a state officer in the Family Career and Community Leaders of America and have traveled and competed in various parts of the United States.
2018 Update:  Demario Demetrist Kitt, is continuing to succeed in school and in life!  He has graduated from Trident Tech with an Associate's Degree in Mechanical Engineering, and is now attending The Citadel and working towards a Bachelor's Degree in Mechanical Engineering.  Demario, who is a very good drummer, is still playing the drums at Bethel AME Church, in St. George.  He also plays the drums with several bands in the Tri County region and gives drum lessons to young aspiring drummers.  
SHARE